Event Details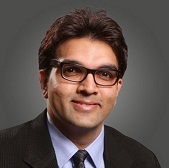 Identifying Turning Points in Indian Forex Markets for building Long Term Wealth
Vishal will be discussing how he identifies entry and exit points on multiple timeframes when trading the Indian Forex markets. He will examine how to locate and judge the quality of the zones before taking a trade.
About Vishal Subandh
Vishal has been trading the Indian and Global Markets since 2008. He holds a Bachelor of Computer Engineering and Masters in Finance (United Kingdom, London) degrees. He has prior worked with leading investment banks like ING Bank (Europe, Amsterdam) and Credit Suisse in the fields of trading and risk management. He quit his job in 2010 to become a full time professional trader after joining Online Trading Academy. Within three years of hard work and dedication, his passion towards trading led him to become an Instructor and Senior Trading Mentor at Online Trading Academy. Vishal now heads the Research and Education team for Online Trading Academy in India. Vishal specializes in trading equities, futures, options, commodities and currencies markets. To become a successful trader one has to abide by a simple strategy and follow a rules based approach and that is his main focus when delivering a class to students.
Educational Proposal:
1. Attendees brief introduction (5 to 10 minutes)
2. Key Speech (45/50 minutes)
3. Q&A (10/15 minutes)
4. Thanks to our great sponsor Tradenext, the group will enjoy some snacks afterwards while making friends and keep talking.
Have questions about Mumbai – Identifying Turning Points in Indian Forex Markets for building Long Term Wealth? Contact FXStreet